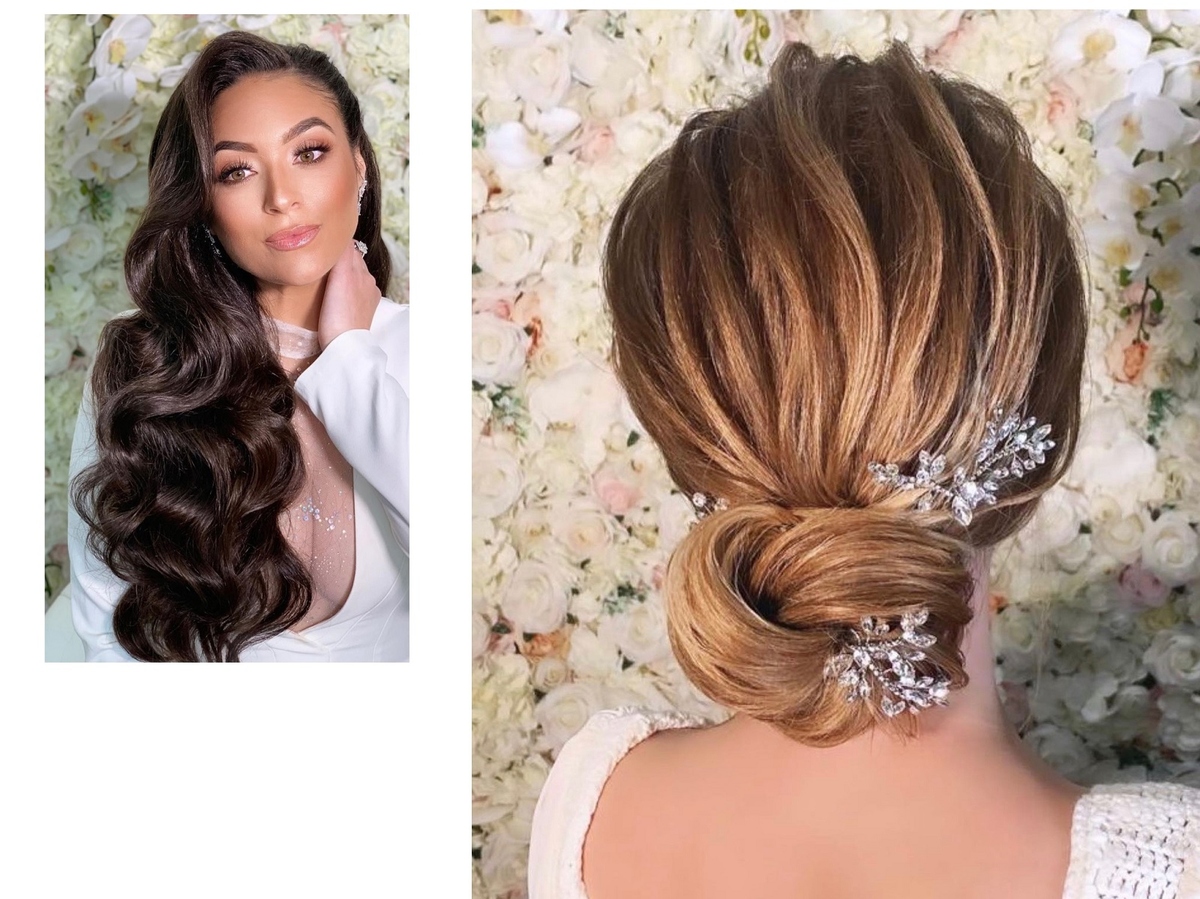 Senada K. Ceka is a luxury wedding hairstylist whose roster of celebrity clients includes Lauren Sorrentino, Sammi "Sweetheart" Giancola, and Dolores Cantania. With summer on the horizon, Senada is sharing seven of her favorite summer bridal hairstyles that will photograph beautifully, hold up through the summer heat, and undoubtedly turn heads as a bride makes her way down the aisle.
Timeless Bridal Glamour
"This is one of the most requested looks for 2021," Senada says. The side part and luscious cascade of waves is elegant, timeless, and a beautiful ode to Hollywood-style glamour.
Summer Buns
Low buns are a poplar summer bridal hairstyle, keeping brides cool and fuss-free. Senada likes to accessorize the look with crystal headpieces to add a luxe finish.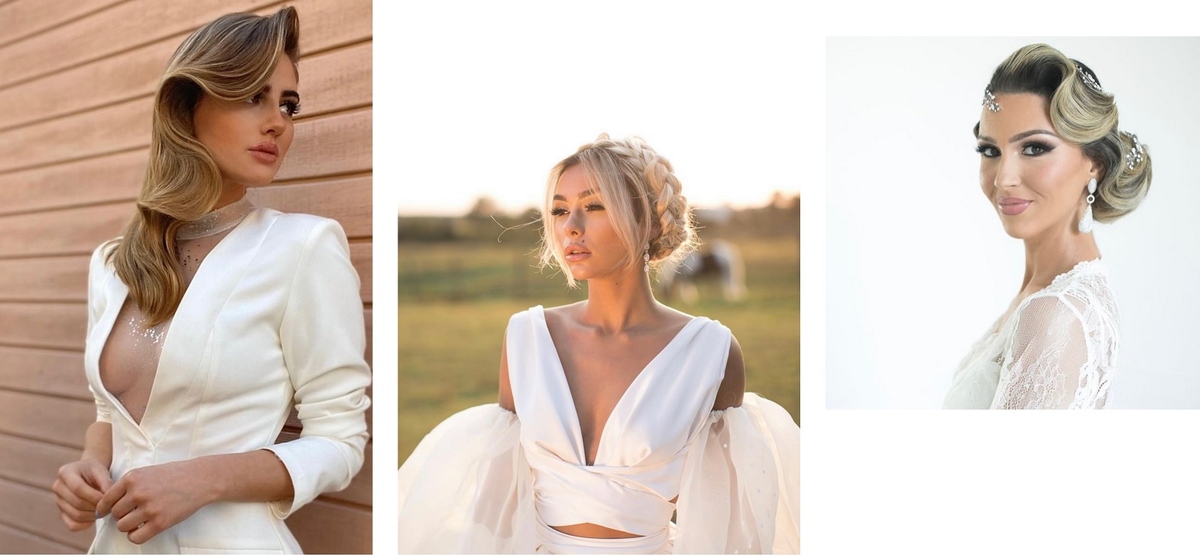 Deep Waves
For a more modern interpretation of the classic bridal 'do, Senada's brides often request deep, structured waves that are dramatic, contemporary, and the perfect complement to today's minimalistic and architecture-inspired wedding gowns.
Effortless Romance
From beaches to a rustic countryside, this is a summer bridal hairstyle that oozes romance and nostalgic charm. For this updo, Senada styles her brides with a wrap-around braid encircling the head, pulling out some face-framing pieces to give it a more effortless look. Think "running through the meadow on a summer day, dressed in bridal couture made of dreamy chiffon."
Structured Hollywood
This updo has all the drama of Veronica Lake-inspired waves, without long and heavy tresses getting in the way of a bride's summer wedding celebration.
Soft Waves
As a softer interpretation of her most in-demand summer bridal hairstyle, this look has looser waves – a little more mermaid, a little less silver screen siren.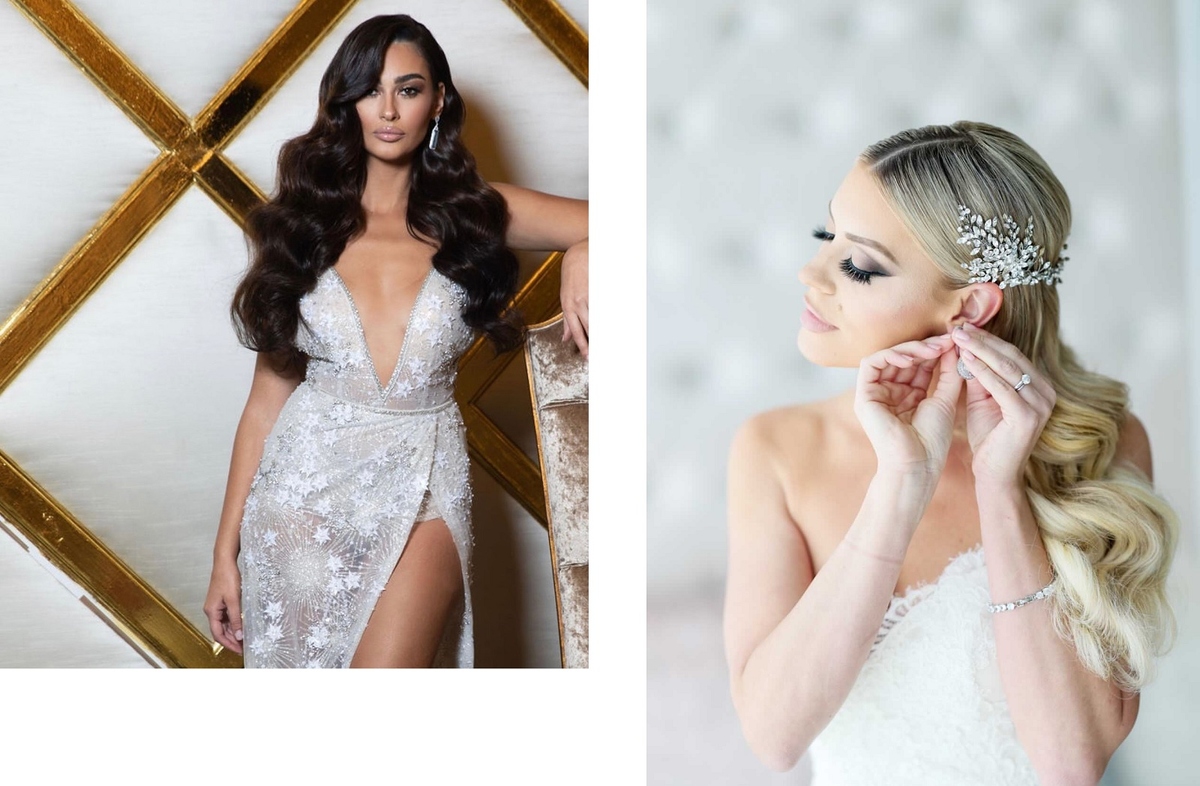 Half Up/Half Down
Can't decide between cascading curls or a chic chignon? Senada gives her brides the best of both worlds with this lovely half up/half down combination, which she notes is another popular hairstyle amongst this year's brides.
Follow Senada on Instagram at @senadakxo to see more stunning bridal hairstyles via behind-the-scenes and day-of footage.