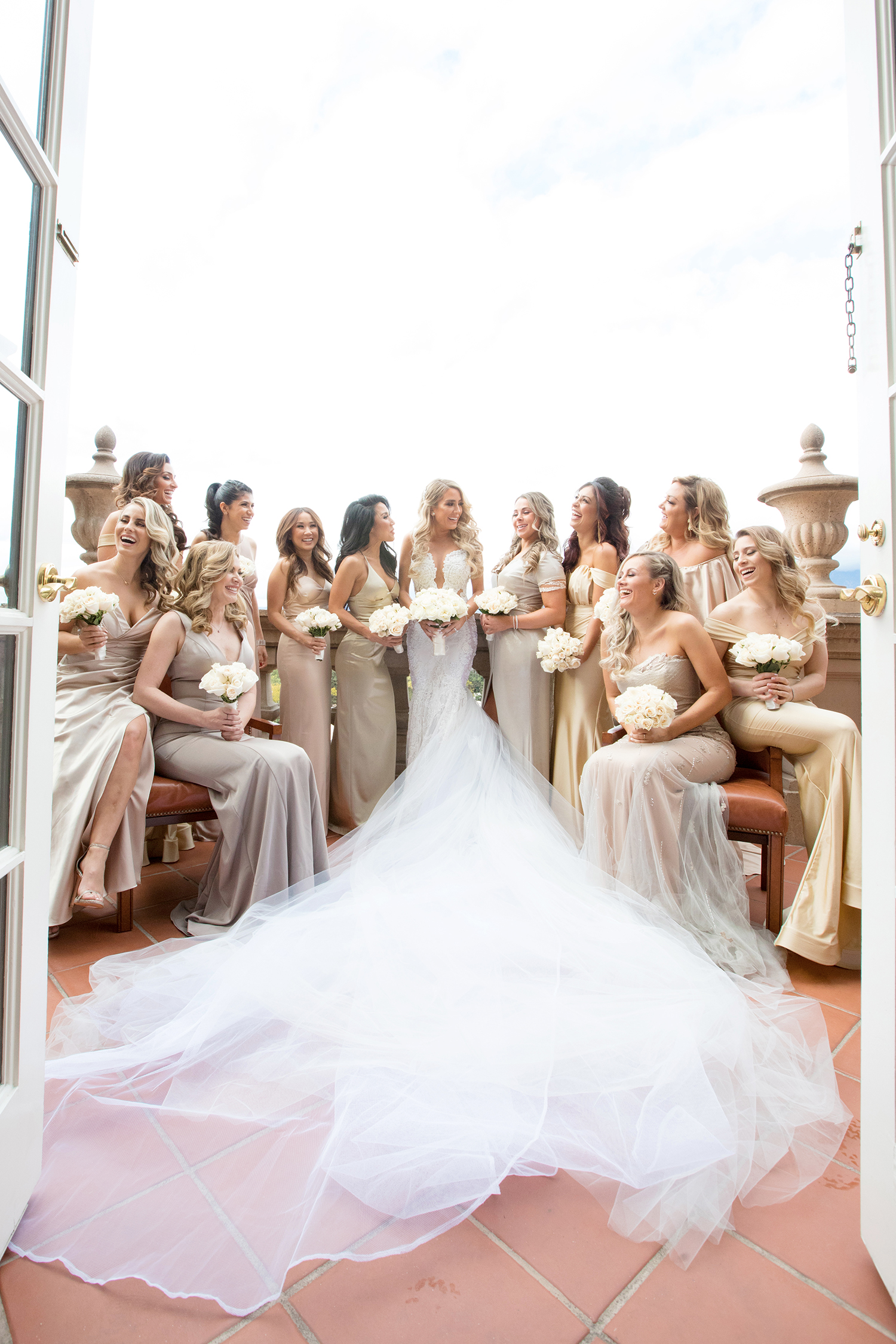 Photography by Duke Images
GUIDE TO THE BEST DESIGNER BRIDESMAID DRESSES
It's easy to get swept up in the excitement of picking out a dress for your wedding, but there are some pretty big decisions to make with your bridesmaids too.The most important part of choosing a dress is making sure it fits properly and flatters each of your bridesmaids' individual styles. Designer dresses have a superior quality, cut and fit, so they are likely to look great on all your bridesmaids. Luckily, there are some simple steps you can take to ensure you and your bridesmaids wear the perfect dress for your big day:
1. Think about the colors of your wedding party
When choosing the color of your bridesmaids' dresses, think about how the colors of the dresses will complement your wedding colors. If your bridesmaids have different skin tones, it's a good idea to look for dresses in a neutral color that will look good on each of them.
2. Choose a design that will flatter all the bridesmaids
Different body types look fantastic in different dresses, so you'll want to choose a design that will flatter all of your bridesmaids.
3. Comfort is key
Be sure to choose fabrics that are comfortable and easy to move in. No one wants to wear a scratchy dress for your special day.
Designers to check out now
Finding the perfect dress for each of your bridesmaids can take some searching, but with so many amazing designers out there, there's something for everyone. Whether you're looking for something classic and simple or something on-trend and stylish, there's a designer to suit all of your bridesmaids' tastes and preferences. If you're not sure where to start, take a look at some of the best designers to check out now.
MARCHESA
Known for their elegant and feminine designs, Marchesa is one of the most popular names in bridal wear today. They also have an extensive collection of evening wear it is perfectly suited to bridesmaids. The brand's distinctive style and attention to detail are immediately recognizable in the dresses, and their ability to create timeless pieces with a touch of femininity means collections are always in demand. This season you will find plenty of delicate florals, dark jewel tones and pale pastels from Marchesa. If you're looking for something vintage-inspired or with modern touches, you're sure to find the perfect gown for your bridesmaids in this label's range.
Elie Saab
A true master when it comes to creating breathtaking wedding gowns, Elie Saab is one of the most iconic names in luxury fashion today. His impeccable attention to detail ensures that his gowns are both beautiful and luxurious, and his unparalleled understanding of women's bodies ensures that each piece is the perfect fit. The most recent collection includes stunning silk chiffon pieces in rich blue and wine tones which are popular choices for wedding color schemes. If you're looking for a classic and elegant piece that will flatter your bridesmaids while still looking elegant and timeless, this is the perfect option for you.
Berta
This label has a well-earned reputation for producing high-end designer pieces that capture the essence of effortless elegance. The evening collection by Berta will offer an alternative choice for the bride whose style is a little more daring and flamboyant, ideal for a formal black-tie wedding. From silky jumpsuits to delicate lace dresses, this line is perfect for the chic and sophisticated bridesmaid who wants to look elegant without compromising on comfort.
Vera Wang
A pioneer in the world of fashion design, Vera Wang is a favorite among brides around the world thanks to her masterful ability to blend elegance and modernity to create pieces that are just as beautiful as they are sophisticated. Vera Wang offers a bridesmaid collection complete with floor length dresses. They are designed with simple, clean lines and block colors. Bridesmaids will look beautiful and subtle. This versatility is evident in every piece of her collection, which ranges from simple maxi dresses to opulent ballgowns. And if you're looking for an elegant, modern design that's still affordable and accessible, Vera Wang is a great choice for your big day.