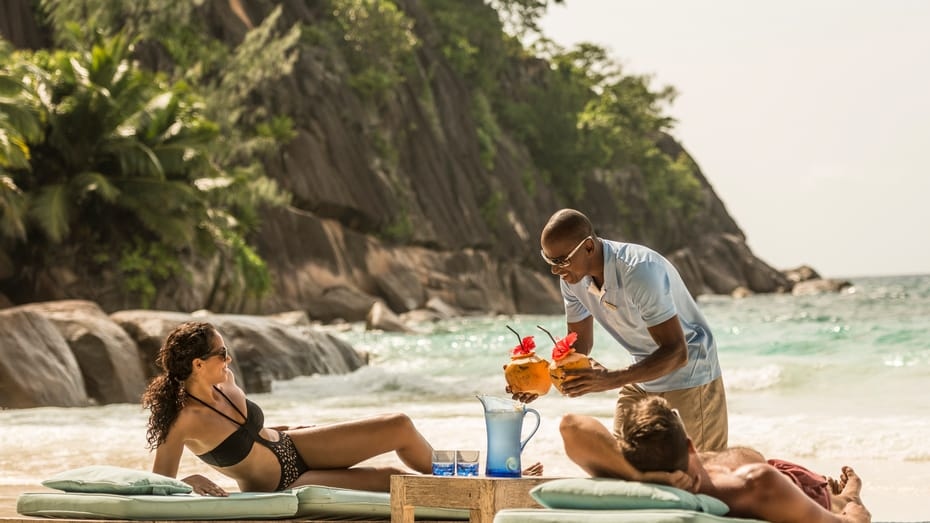 Off the beaten path and adored by travelers worldwide, the Seychelles is one of the most stunning destinations for couples in search of a unique and luxurious honeymoon getaway. As an Indian Ocean archipelago off the coast of East Africa, the Seychelles are comprised of 115 islands brimming with coral reefs, pristine beaches, and rare wildlife. While flights from the United States can take anywhere from 18 to 24-plus hours, the trip is more than worth it; and it's an epic way to celebrate the beginning of a new life together. Once you arrive, make the most of your time by indulging in some luxury experiences for the ultimate Seychelles honeymoon.
Relax on the beach.
After such a long journey, the first thing you'll want to do in the Seychelles is check in to a fabulous resort where you can decompress and enjoy some much-needed R&R. Four Seasons Seychelles provides an idyllic hideaway practically made for romance, where you can swim in the turquoise waters of Petite Anse bay and lounge on the beach as servers bring you customized cocktails.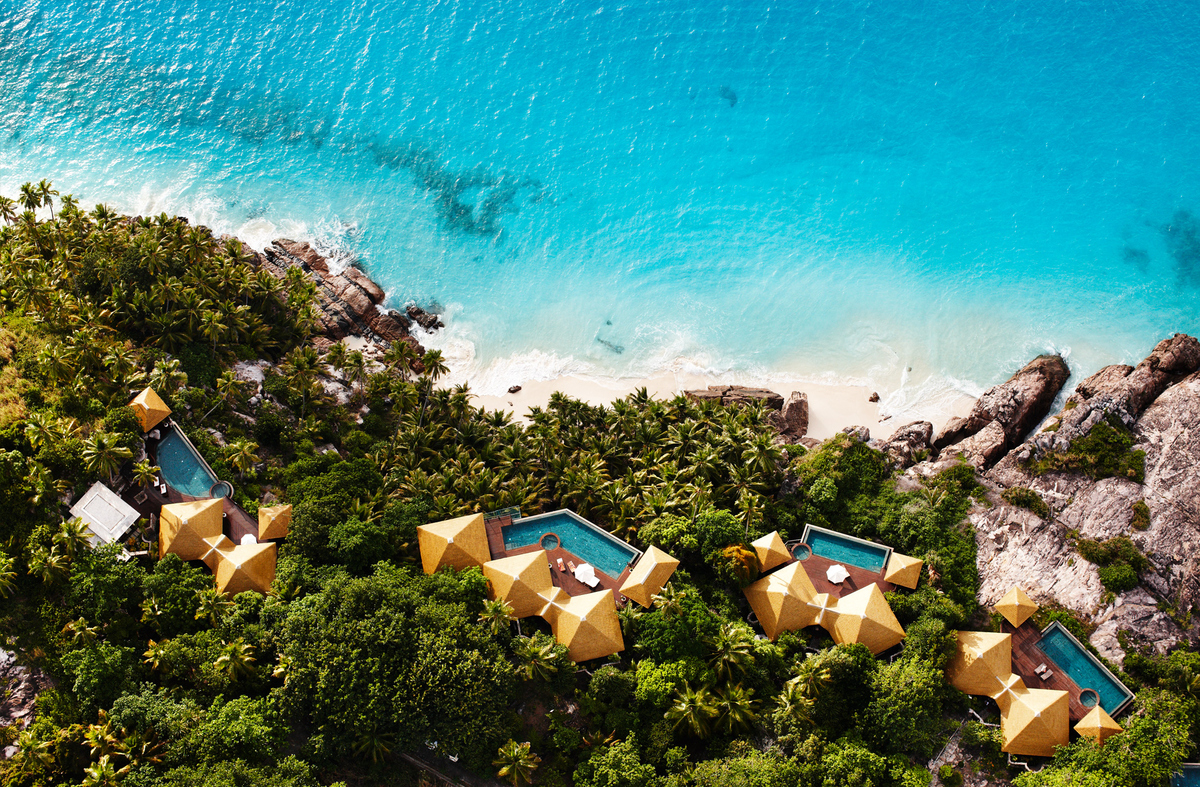 Book a spa day (or several).
If you've been through the ringer with a hectic wedding planning process and multiple days of events, you'll likely need some spa treatments to melt away the stress. Four Seasons specializes in combining the local spirit of the Seychelles into their renowned list of spa services, whether it's a starlight massage surrounded by the sounds of the Indian Ocean, or a full-on "spa journey" – a bespoke Four Seasons spa experience spanning several days and tailored to your individual needs.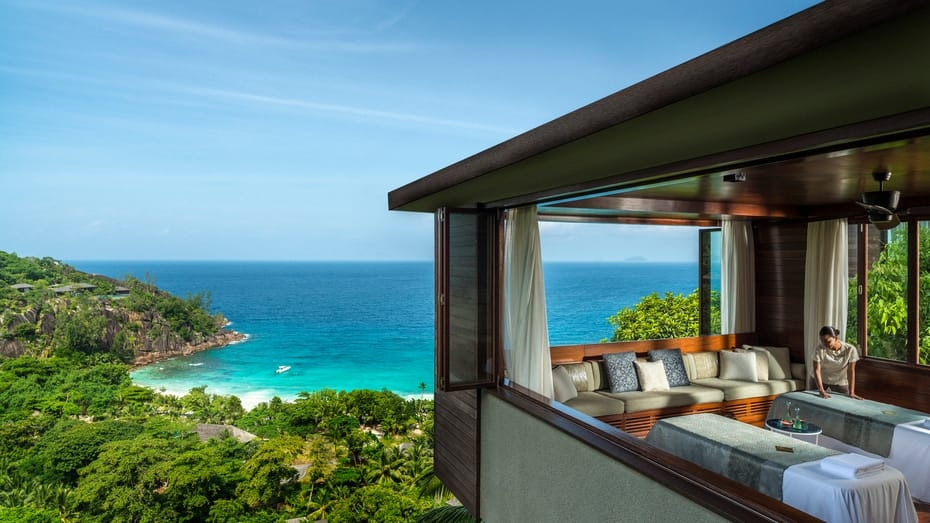 Wine and dine.
Of course, gourmet dining is a must when it comes to luxury experiences. At the immaculate Raffles Seychelles, located on the northeastern tip of Praslin, you'll have nothing but the freshest culinary creations at your fingertips. The resort's delectable lineup of bars and restaurants include Curieuse, Losean, Takamaka Terrace, Danzil Bar Lounge, and The Sushi Room. Prefer to dine on your own accord? Raffles offers 24-hour in-villa dining, so you can have a romantic meal for two whenever and wherever you wish. No Seychelles honeymoon would be complete without dinner on the beach.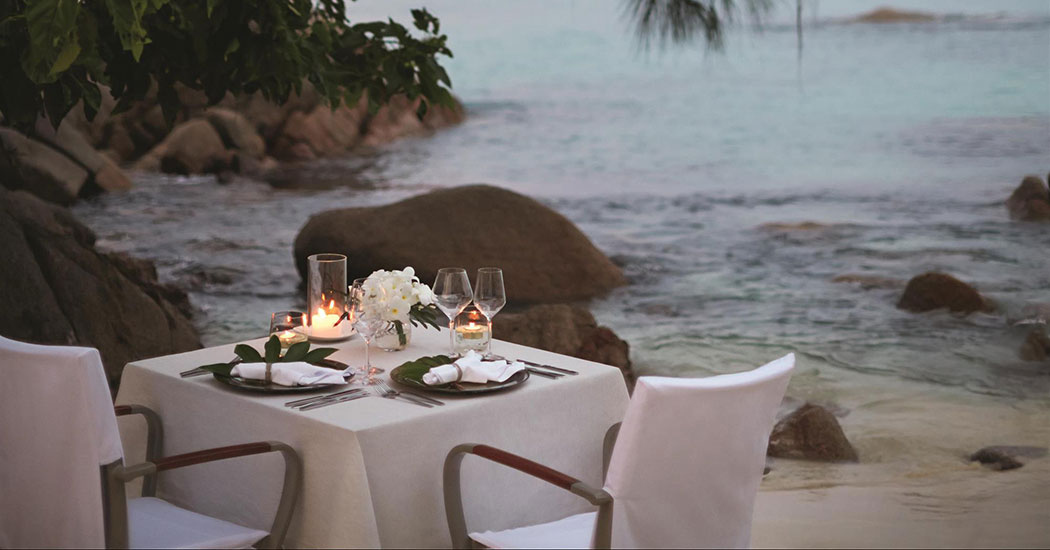 Stay on an exclusive island.
For the ultimate Seychelles honeymoon experience, book a stay at Fregate Island Private – an incredible destination few have the pleasure of seeing. Being a sanctuary dedicated to wildlife conservation, Fregate Island Private only has 16 villas (all, with their own private pools) and serves as a "mini Galapagos" in the Indian Ocean. With seven beaches to explore, it's the perfect blend of nature, paradise, and luxury accommodations.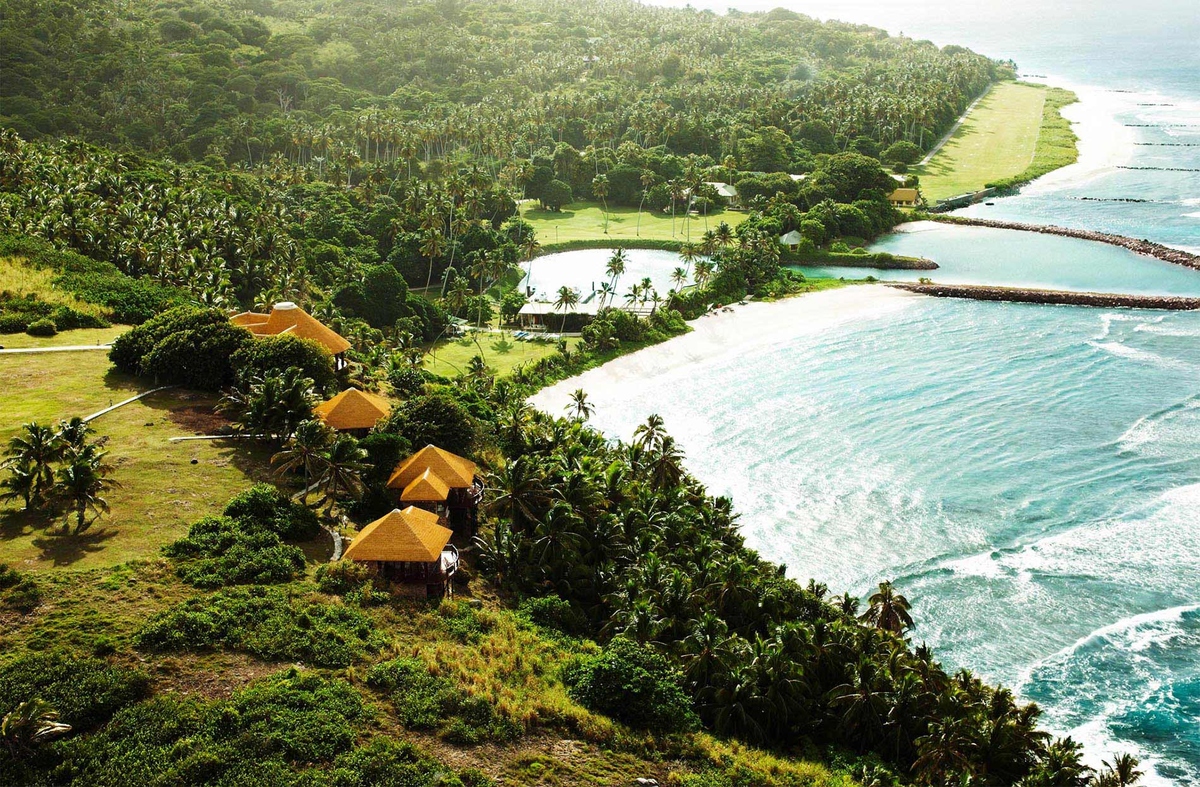 Connect with nature.
A trip to the Seychelles is a once-in-a-lifetime experience that begs for a wildlife adventure. As a protected site with conservation efforts taking place year-round, you're likely to come across certain endangered species during your time on Fregate Island including the Hawksbill Turtle, the Green Turtle, and the Seychelles' iconic Giant Aldabra Tortoise. Fregate Island Private is also a great place for scuba divers, with an onsite PADI dive center. If you don't have a PADI license, there's no better time and place to get certified than during your Seychelles honeymoon.