THE LUXURY WEDDING RESOURCE FOR FASHION, BEAUTY, JEWELRY, WEDDING DESTINATIONS, LUXURY HONEYMOONS, WEDDING TALENT & WEDDING INSPIRATION
GRACE ORMONDE WEDDING STYLE AN ELEGANT COLORADO WEDDING AT THE BROADMOOR

Three weeks after I moved to Chicago, Kevin proposed on the rooftop of
Gibson's Italia overlooking the Chicago River. Read more...
OF THE BEST WEDDING DESTINATIONS TO
CELEBRATE LOVE
Dedicated to hosting stylish weddings in an historic location, The National Hotel is a Miami wedding venue for adults only. It's a unique blend of timelessness, sophistication and character, that still highlights Miami's signature beach party atmosphere. We asked Ivette Davalos, Director of Sales & Catering at The National Hotel, to share more about this
When it comes to deciding where to have a destination wedding in Puerto Rico, couples will come across a multitude of options; but Dorado Beach, a Ritz-Carlton Reserve offers a true, luxury retreat experience. A stunning beachfront location is complemented by stylish interiors, where couples and their design team can bring just about any wedding
Velas Resorts encompasses five spectacular properties for luxury destination weddings in Mexico. While each property has its own signature vibe and character, couples and their guests are sure to experience a world-class standard of service – not to mention, a stunning environment – no matter which Velas location they prefer. Choose from the sprawling Grand
PLAN A DREAM WEDDING
Say "I do" to an unforgettable wedding celebration. Connect with our
vast network of talented designers, incredible photographers, and luxury properties around the world to bring your dream wedding experience to life.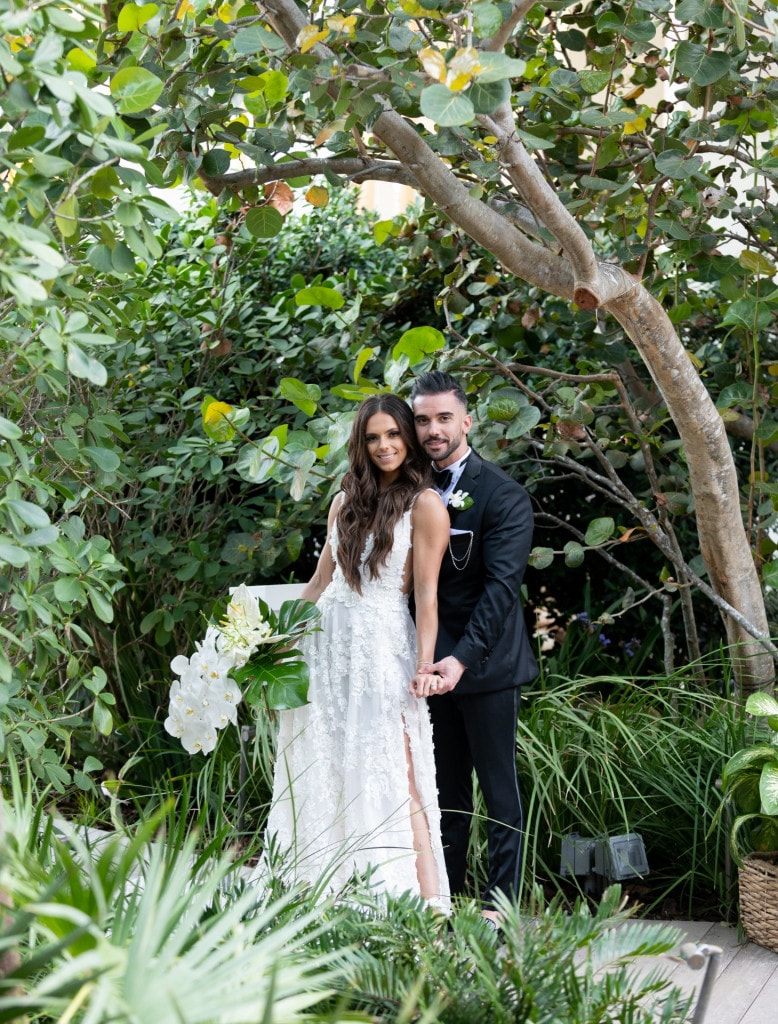 Rachel Boschetti comes from a family of dentists, but she never imagined she would end up marrying one – that is, until she met Sandy Perez during the first year of dental school at Tufts University in Boston, Massachusetts."Although I was born and raised in Boston," Rachel shares, "Sandy was born in Cuba and moved
LUXURY WEDDING FAVORS AND GIFTS WITH A PURPOSE Ask any seasoned wedding planner, and they will agree: The most important part of any wedding or event is the overall guest experience. Aside from providing necessities like comfortable seating, properly cooled or heated event spaces, and an abundance of great food and wine, luxury wedding favors and
Ask the Roni Floral Design team if there's a quote that represents the company's core values, and they'll respond with a classic adage from Audrey Hepburn: "Elegance is the only beauty that never fades." With tastes and trends constantly changing every season, it's often artists who approach their work with a sense of timelessness and
Location: The Elms, Newport Mansions, Newport, RI; Table and Floral Design: Tantawan Bloom, New York, NY; Couches, Linen, Chair Covers and Pillows: Nüage Designs, New York, NY; Table Setting: Something Different Party Rental, Paterson, NJ; Photography: M. Benedicte Verley Photography, FranceLocation: The Chanler at Cliff Walk, Newport, RI; Table and Floral Design: Broadway Florist Designs,
HOTELS & RESORTS / VENUES